Acura Certified Pre-Owned: Practically Perfect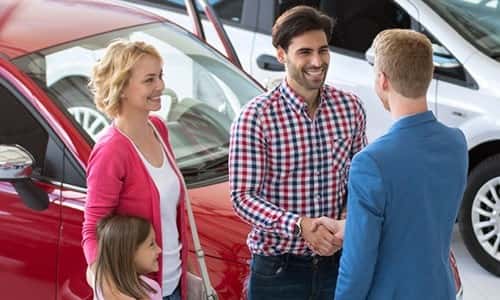 Although nothing can compare to a true new-car experience, Acura Certified Pre-Owned (CPO) comes close in all the right ways. It's as close as one can come to owning a brand-new Acura—minus the inevitable new-car depreciation curve. And we have a wide selection of Acura Certified Pre-Owned vehicles at Acura of Fayetteville!
Obsessive Preparation
Acura's CPO program is more than just a warranty. An Acura CPO car has been selected, groomed, and returned to virtually-new condition.
Acura's process only selects newer cars (six model years old or less) with reasonable mileage and confirmed service history. Candidates are fully reconditioned before they're offered as Certified. The process follows an 182-point checklist, with wear items replaced as necessary.
Each Acura CPO car is presented to new owners with a full set of manuals and the completed 182-point inspection list. It's like taking delivery of a new car—fresh and ready for many years of trouble-free service.
Wonder Warranty
At the core of any CPO program is the assurance of a factory warranty. Acura CPO extends the original four-year/50,000-mile non-powertrain warranty by an extra year or 12,000 miles. That warranty covers almost everything, including electronics.
Thanks to the selection and reconditioning process, Acura can offer extended factory warranties that go far beyond initial coverage. These include an extension of the non-powertrain warranty to seven years and 100,000 miles and the powertrain coverage to eight years and 120,000.  These extra warranties are available at additional cost, and only through Acura CPO.
Best of all: There is no deductible.
Try a Nearly-New Acura
Contact us at Acura of Fayetteville to learn about the CPO program. There's no more practical way to experience the perfect joys of Acura ownership.