Best Restaurants in Fayetteville, AR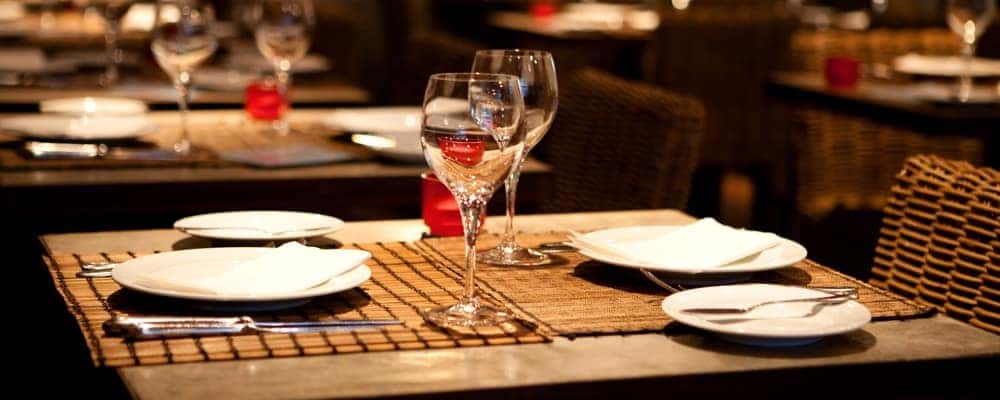 While there are many things to do in Fayetteville, AR and surrounding areas, one of the most fun is exploring the many places to dine. From authentic Mexican restaurants to fine-dining Italian options, don't miss out the best restaurants in Fayetteville. Learn more about some of our favorites before making your next reservation.
Hammontree's Grilled Cheese
Hammontree's Grilled Cheese is a hometown favorite and a must-visit for those headed in from out of town. With 15 different grilled cheese options and a variety of made-from-scratch soups, you'll enjoy the comfort food this restaurant provides. And if you don't see what you want on the menu, feel free to create your own grilled cheese from your choice of over 26 different cheeses and a handful of other options.
Hugo's Restaurant
Don't let the location of Hugo's Restaurant turn you away. Located in the basement of a building in Historic Fayetteville Square, this restaurant delivers handcrafted menu items you won't want to miss. Known for their French fries, you'll also enjoy their appetizers, burgers, and crepes.
Little Bread Company
If you're looking for something a little quainter and homier, the Little Bread Company is the right restaurant for you. This café provides plenty of from-scratch breakfast and lunch options, such as breakfast sandwiches, salads, and pastries. Plus, the friendly atmosphere will have you thinking you're sitting in your mama's kitchen.
Sassy's Red House
You can't enjoy food in the south without barbecue, and Sassy's Red House is the place to go for ribs, pork, and chicken, and anything else you'd like to smoke up and eat. They're best known for their Sassy Jones BBQ sauce, which they assure customers is good on everything. Plus, you can take advantage of the weather in Fayetteville with the outdoor seating area too.
Rely on Acura of Fayetteville For Local Info
If you want to enjoy some of the best food while in Fayetteville, rely on our team for recommendations! We're familiar with the wider Bentonville and Springdale, so contact us if you need any more info on the area. Be sure to check out our favorite Fayetteville pizza places and restaurants in Bentonville as well!