Highlights of the Buddy Bass Fishing Tournament!
This past June, Fayetteville Autopark was once again fortunate enough to host the Buddy Bass Fishing Tournament benefiting NW Arkansas Children's Hospital for all of the great work they do.
Speaking on behalf of the Arkansas Children's Foundation, Senior Development Officer Elizabeth Sullivan had this to say about the tournament, "We are so honored for Fayetteville Auto Parks generous support to Arkansas Children's Northwest. We are so lucky to have an amazing community that believes in bringing care close to home and supporting the 200,000 children in the Northwest Arkansas region. Thank you so much for being a Champion for Children!"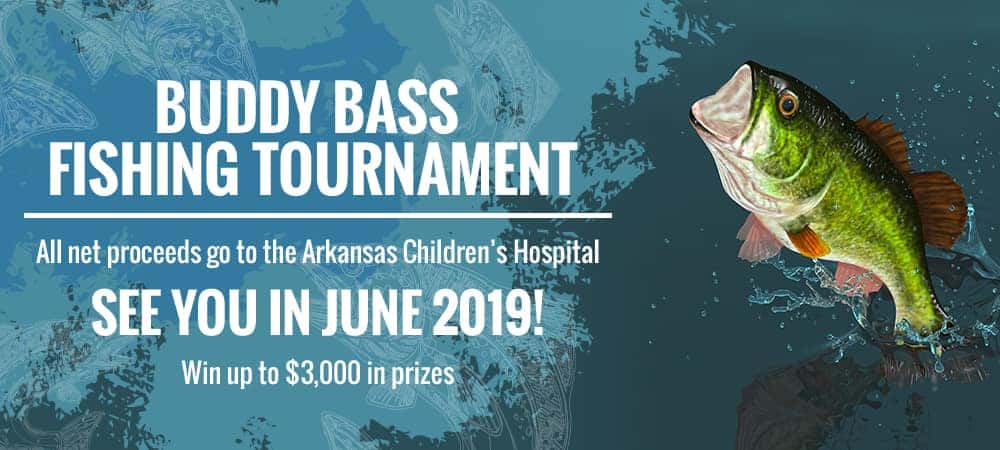 With over 50 boats competing and hundreds more watching the weigh-ins, we are so proud of the turnout from our wonderful community. The winning boat of Justin Hoffman and Tim Clark caught a total of 16.8 pounds worth of bass, just edging out our second place finisher of 16.75 pounds. Third place was a total of 16.12 pounds followed by 12.93 pounds in fourth. The largest bass of the day was a hefty 6.21 pounds!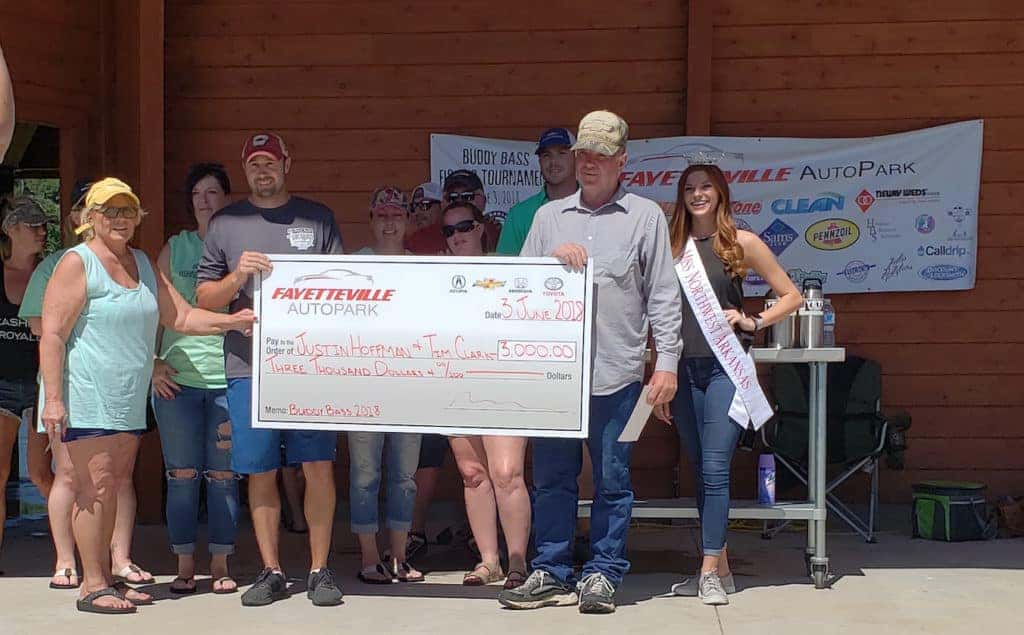 Gifts can be made out to the Buddy Bass Tournament. To make any additional donations, please click here.
Thank you to all of those who participated and those who have donated! Without the great support from our community, we would not be where we are today.