New Acura NSX: The Muscle-Bound Ph.D.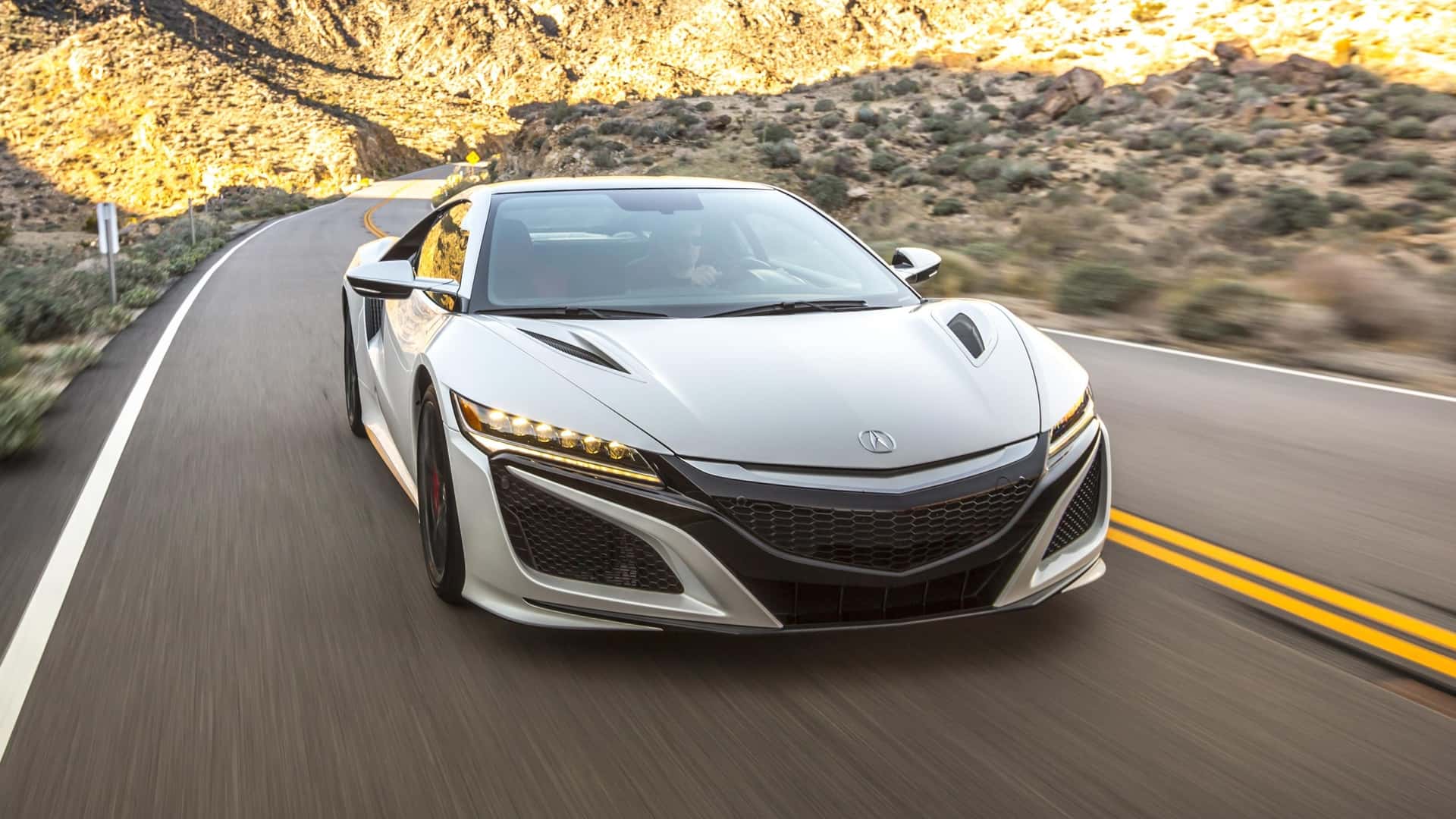 If every car has a human equivalent, the newly reintroduced Acura NSX is a physics professor who can bench press 450 pounds while tap-dancing. He also babysits and loves puppies. Suffice it to say: The new NSX has a unique personality and we at Acura of Fayetteville can't get enough of it!
Born from Formula 1
The original Acura NSX was a splendid car that never quite became an object of desire. Sure, it was an F1-bred, mid-engine supercar, but mild styling and power that could only be called "far more than adequate" kept it from stardom on the streets.
But the new NSX has arrived. It's beautifully aggressive—like a bird-of-prey in full dive. With a total of 573 horsepower, thrust has gone from mildly wild to insanely ludicrous.
The new NSX echoes current race technology with its hybrid drivetrain. Yes, this supercar is a hybrid, complete with an all-electric "quiet" mode. Yet the instant torque of three electric motors combined with the 3.5L gas-powered V6 enable zero-to-60 in three seconds, and a top speed of 191 MPH.
These truly are the best of times.
The Everyday Supercar
The hallmark of any NSX is daily usability. Nasty quirks have been banished. The interior is terrifically comfortable and perfectly finished. Drive it to the corner store for coffee and make a quick lap of the local racetrack on the way home. Be sure to use the detachable cup-holder.
Another standout: Value. The new NSX delivers performance and technology on-par with European exotics costing ten times more. This makes the NSX an incomparable value in the exotic-car marketplace.
Experience NSX
Visit Acura of Fayetteville for a test drive today. There is no substitute. You owe it to yourself to get to know the gentle-giant muscle-bound Ph.D. of the supercar world.