What are Things to Do in Fayetteville?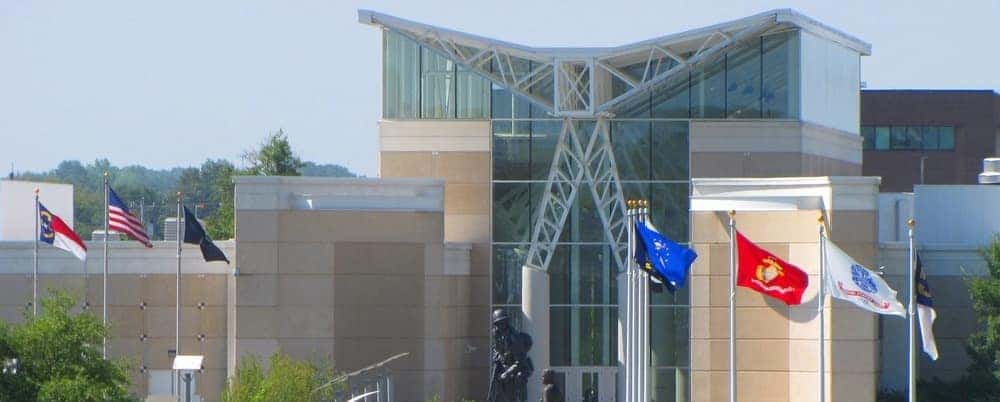 (Featured Image: Airborne and Special Operations Museum)
Although Fayetteville may not make it to the top of people's top destinations list, it's definitely worth visiting. After all, there are plenty of fun things to do here, such as 1897 Poe House, Gillis Hill Farms, Cape Fear River Trail, and the Airborne and Special Operations Museum — there are even plenty of Fayetteville pizza places to try out if you get hungry! All of these are fun for groups or for you to explore on your own, so be sure to check them out the next time you're in town.
1897 Poe House
The 1897 Poe House was the home to the Poe family. Although he shares the same name with the author Edgar Allan Poe, he was only a local businessman. Here, you can see how this family lived as well as learn about the life that was occurring during the late 1800s, from children's roles to technology and more.
Gillis Hill Farms
Gillis Hill Farms is open to the public and gives you a chance to explore an entertaining and educational look at life on the farm. Perfect for those with little ones, you'll enjoy learning about how the family has owned and operated the farm for more than 200 years, has changed the crops grown, and how they raise their animals.
Cape Fear River Trail
Whether walking, riding a bike, or jogging, this 10-foot-wide path winds for more than five miles and includes a variety of plants and trees along with marsh and wetlands. Throughout your trip to Cape Fear River Trail, you can become immersed in signage that explains local wildlife, as this area is home to more than 150 specifics of birds, lizards, turtles, deer and more.
Airborne and Special Operations Museum
The Airborne and Special Operations Museum is free and allows you to experience a variety of history and learning excursions. You can also enjoy a simulator, which lets you experience one of two different tasks and see what it's like to be in the air during warfare. You can also experience the gift shop and see the impact this location has on our veterans.
Drive at Acura of Fayetteville Today
If you're going to explore Fayetteville, do so in the comfort of a new or used Acura model from Acura of Fayetteville. We have a great selection of vehicles to choose from, so visit us to check out the Acura RLX vs. Mercedes-Benz e300, the Acura MDX vs the BMW X5, or the Acura RDX vs. the BMW X3. We're located at 1418 W Showroom Drive in Fayetteville, AR or contact us at 877-290-6411.