Three Reasons to Love the New Acura TLX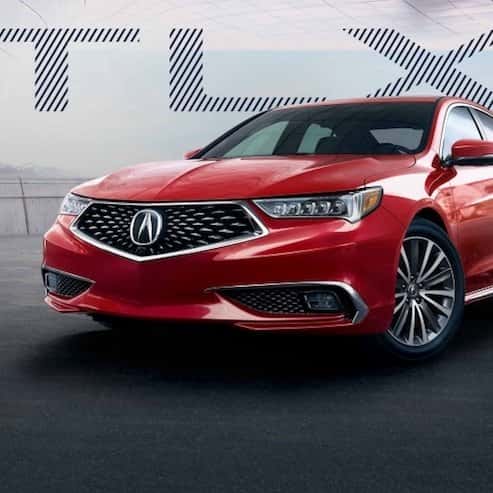 For some time now, the Acura TLX has been two things; it's been a luxurious car and it's been a sports car. This may be confusing to some, but many Acura buyers have been snapping up the TLX in the past few years. Not one to rest on its laurels, however, Acura went back to the drawing board and improved on previous versions. With that in mind, here are three reasons to love the new Acura TLX.
1. Value
First and foremost, if you are buying an Acura TLX, you are getting a good deal. While you can find any old boring sedan for a lot less money, if you want a luxury car with power, the Acura TLX is actually a great deal. When you look at other luxury cars made by BMW or Buick, for example, you can see that you get more for less with Acura. Things that are add-ons or extras with other brands are included with the 2018 Acura TLX, including the AcuraWatch active safety tech, which allows you to enjoy a safer driving experience. With the collision mitigation braking system, adaptive cruise control and lane-keeping assist, you can go a long way in avoiding issues while on the road. Also included with the new TLX is Apple CarPlay, LED headlights and Android Auto functionality. Yes, when you get an Acura TLX, you are going to get more luxury and add-ons at a lower price than the competition.
2. Technology
Without a doubt, when buying a car, most people will care about technology. Whether you want to buy a sports car, minivan or workhorse truck, you'll probably want the latest tech and gadgets. Again, Acura doesn't let its buyers down. Acura has always been on top of things when it comes to tech, and the 2018 Acura TLX isn't any different. When looking at the dashboard, you will love the stacked touchscreen LCD and buttons-dial control set. While it may look like the 2017 version, Acura made some changes to make experience even better. And, as mentioned, you will also enjoy Apple CarPlay and Android Auto functionality. It's going to be hard getting behind the wheel and not having a good time.
3. The Acura Name
Finally, when you buy a new car, you want to buy from a company you can trust. If you want to see for yourself how great the 2018 Acura TLX is, you should head down to Acura of Fayetteville. Here, you can see what you are in for. Acura has been around for a long time, and the company is always going out of its way to make faster, more efficient, more fun and safer cars, all while being on top of technology. Either way, no matter what Acura you buy, you won't regret your decision on day one, and you are sure to love your investment for years to come.