What Makes an Exceptional Dealership?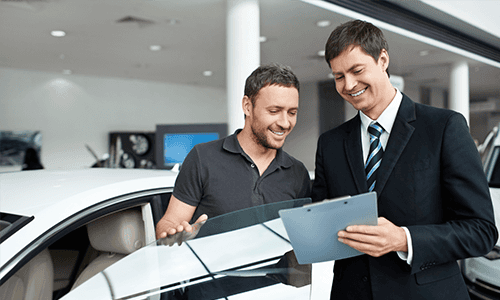 Exceptional automotive dealerships are few and far between. While many may claim to be exceptional, few actually deliver. A truly exceptional dealership goes out of its way to deliver confidence and trust each and every day. That's rare in today's world.
You'll know it when you find it. There's a certain customer-centric esprit de corps that runs from the sales floor, through the finance, service, and parts departments. This can be defined as "a feeling of pride, fellowship, and common loyalty shared by the members of a particular group." When you find a customer-focused dealership, you feel at home every time you step through the door.
We all lead busy lives and the time we have to spend each day is best spent with people who truly appreciate who we are and what we do. That's why our dealership is staffed by experts who care about their customers and community. We're here to deliver maximum value, with the hope that we can travel the road of life together for years on end. We believe that every job deserves to be done right—from an unexpected repair through a new vehicle acquisition.
A vehicle is likely to be the most expensive purchase you make in your lifetime, after your home and secondary education. We want to make that experience exceptional. We value our relationship. We're all in this together.
Stop by today to experience our commitment first hand. Bring the family!