Why Are My Brakes Squeaking Already?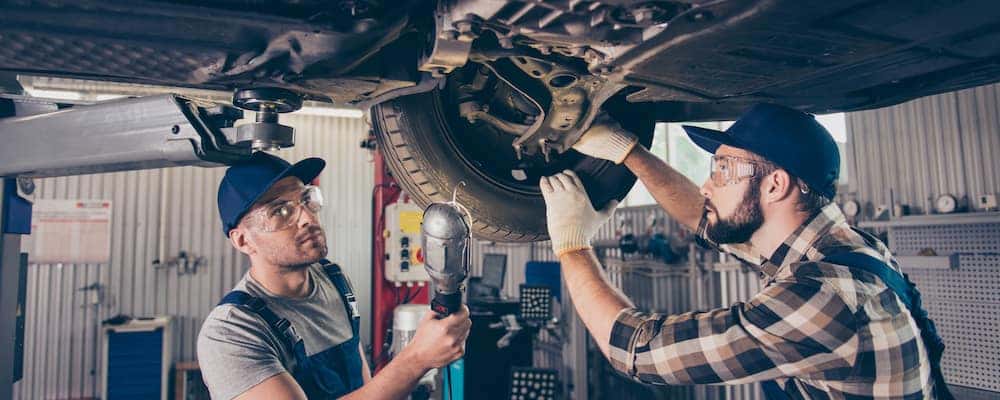 Ever wondered, "Why are my brakes squeaking already?" When it comes to Acura cars, you can expect excellence and performance. But no matter how exceptional your new car is, we want you to know your brakes might still squeak. If you hear the occasional brake squeal, there's no need to worry. Learn more about Acura brakes, what it means when brakes are squeaking at low speed, and more from our Bentonville-area service center!
Common Reasons for Brakes Squeaking
There are a few reasons why your brakes may be squelching, but first you'll want to understand roughly how brakes work. When you press down on the brakes, they are producing hydraulic pressure. This causes the brake pads to clamp onto rotors (or brake discs). The friction caused between the brake pads and the rotors is what makes your vehicle stop. Over time, this process will wear down your brake pads — and may even cause your brakes to squeak!
Here are some more specific reasons why your brakes may be making some noise, even if you vehicle isn't very old:
The reason for this noise is due to a condition Acura calls "stick-slip," where microscopic vibrations create noise that is then intensified by the brake rotor. This results in a normal sound some might mistake as a malfunction within the car.

Applied force on the brakes can be another reason for the squeaking sounds you're hearing. Because the rotors and pads within the brakes are a larger size than normal, pad pressure distribution can vary.
Are your brakes squeaking at low speeds? Driving at lower speeds may increase the likelihood of hearing the sound when you are applying uneven brake force.
When Should I Be Worried By Squeaking Brakes?
If your brakes make a loud, high-pitched squeak every time you hit the brake pedal, it may be time to visit a certified Acura service center. You'll want a technician to formally diagnose the problem, but there's a chance that the pad insulators, anti-rattle clips, or calibers are loose and need to be repaired. Luckily, you can count on the Acura of Fayetteville service center for Acura brake repair! We also offer rotating Acura service specials so you can be sure that you're getting the best deal on maintenance.
Rely on Acura of Fayetteville for Brake Service Near Springdale
This explanation emphasizes the brand's automotive excellence but clarifies that an unexpected noise may not always mean there is an issue. Come to Acura of Fayetteville today, and we would be glad to check out any issues you may have — even those squeaky brakes! If you have any questions about maintenance, feel free to contact us at your leisure before visiting near Rogers.